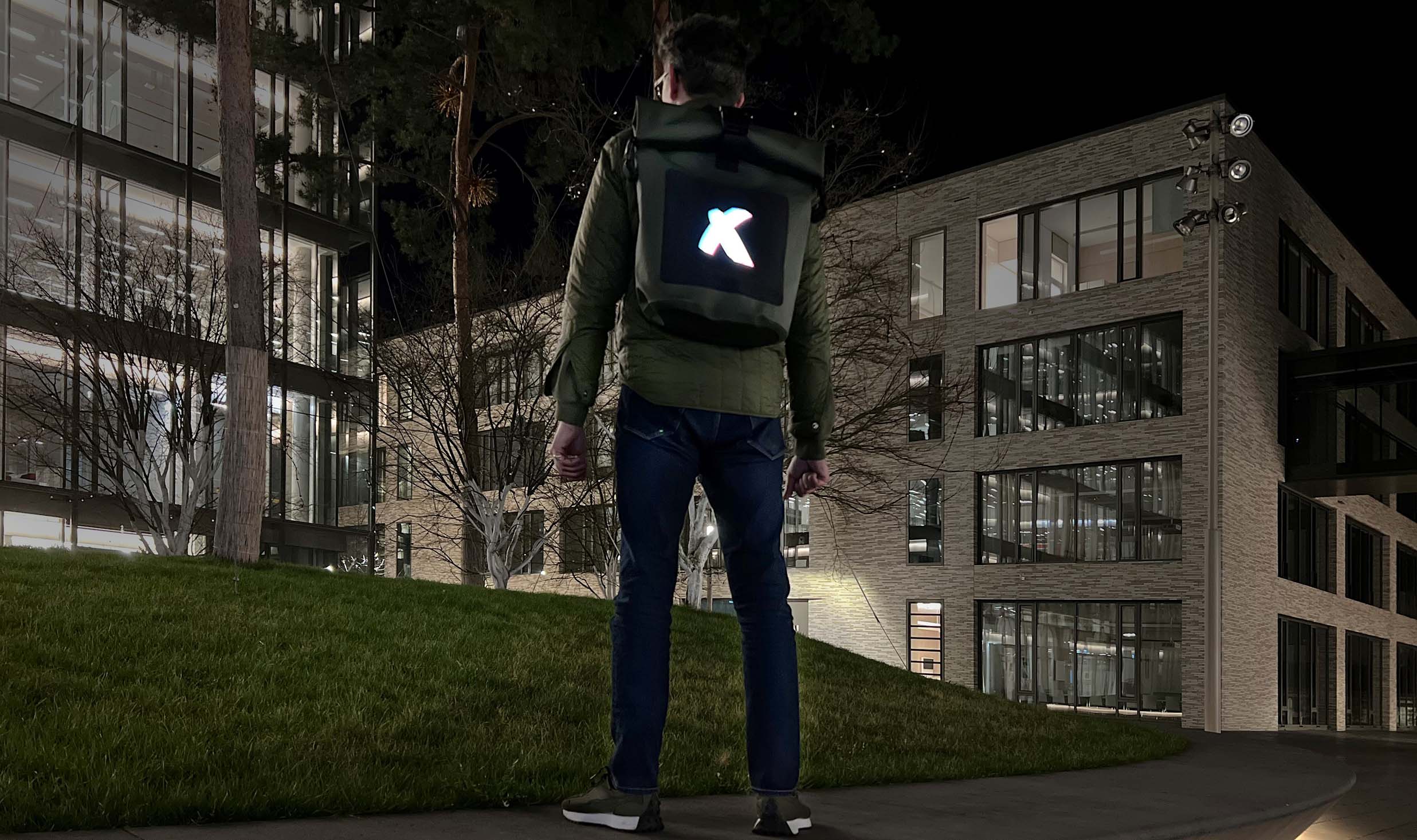 X-TENSE
paper-thin, strechable light
X-TENSE is a very thin, flexible, luminous film based on EL technology. X-TENSE luminescent films are screen-printed electronics and are characterised by high luminance, long service life and a homogeneous luminous image.
mehr ...
Since standard luminescent films such as our X-ACT flat light are only flexible to a limited extent and can only be used 2-dimensionally, we have developed a new, flexible EL film. A film that can be formed 3-dimensionally: X-TENSE.
X-TENSE stretchable light features high flexibility, is foldable and even washable. Our X-TENSE EL film is patent pending since October 2022.
To illustrate the benefits and functionality of X-TENSE, we have developed several prototypes. Among others, a luminous sneaker with removable battery technology, because recycling is just as important to us as innovative technology.
mehr ...
In 2021, we worked with FIL-Footwear Innovation Lab from Pirmasens, Germany's footwear capital, to develop a sneaker with our X-TENSE foil. Our goal was to integrate the necessary technology for the operation of the X-TENSE luminous foil integrated into the shoe in a place that does not detract from the comfort of the shoe. In addition, the technology consisting of an inverter and a rechargeable battery had to be removable and yet waterproof. No easy undertaking. But we like to be measured by challenges. Even our own.
Car trim

Microperforated materials backlit without installation space

Backpack

Actively illuminated surfaces/logos transport image and increase visibility in traffic

Charging Cable

Charging cable for e-mobility that lights up during the charging process

Sneaker

Luminous surfaces, on stretchable material
Contact us:
XTRA Dynamics
Hans-Seyfer-Str. 49
74076 Heilbronn

Tel.: +49 (0) 171 2331668
www.xtra-dynamics.com